Ride Your Bike Down Any Of These Scenic Warrenton Trails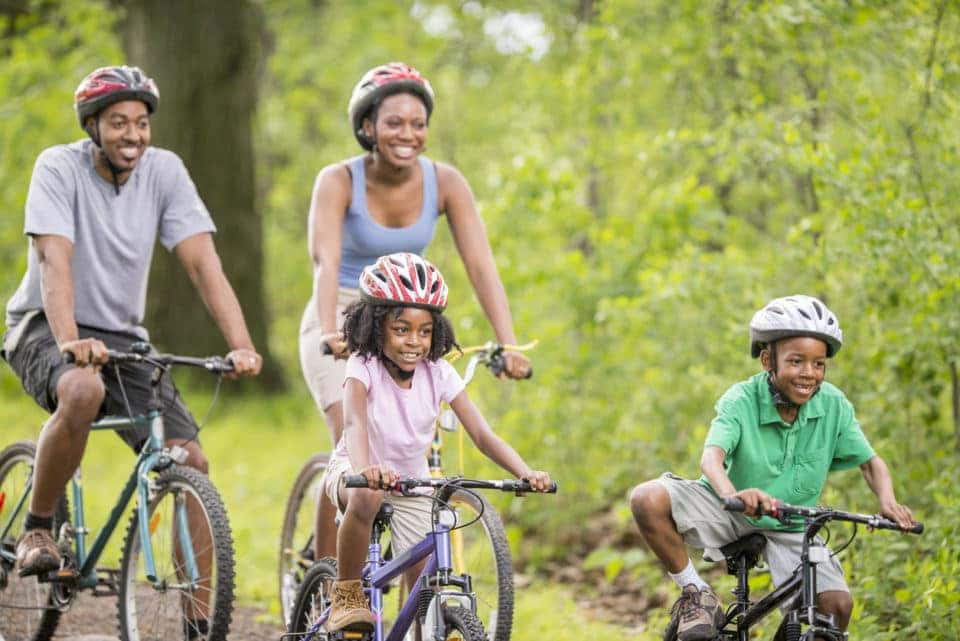 Sometimes you just need a good dose of fresh air and sunshine. What better way to clear your mental cobwebs and get your blood pumping than to hit a local trail for a brisk bike ride? There are plenty of them in and around Warrenton, and we've got the details on some of the best. So, load up bikes and helmets for the whole family and spend an afternoon enjoying these scenic local greenways.
Warrenton Branch Greenway
Considered the heart of the Fauquier County trail system, Warrenton Branch Greenway runs 1.5 miles between Old Town Warrenton and Old Meetze Road. The mostly flat pavement allows for a smooth and relatively easygoing bike ride. For a fun diversion, park your bike in the bike rack located at the 4th Street parking lot and do a little shopping in Old Town.
White's Mill – Cedar Run Greenway
Meandering along the Cedar Run constructed wetlands, the paved White's Mill Trail crosses several bridges and covers about 1.25 miles. For nature lovers, this is a great spot to view many different species of birds, insects, flowers, and trees.
Whippoorwill Greenway
This scenic trail starts at the PB Smith Elementary School and extends into Lake Whippoorwill subdivision. Cyclists will enjoy the shaded wildlife corridor on one side of the trail as they pedal along, enjoying a scenic ride dotted with gentle slopes and curves.
Vint Hill Farms Greenway
Cruise your way along almost 4 miles of asphalt trail spanning the Brookside neighborhood. You'll ride alongside hardwoods, through open space, past residential homes, and across boardwalks next to Lake Anne. Several connector trails, community centers, and information kiosks can turn this ride into a well-spent afternoon exploring the beautiful area.
You might also like: It's All Greek To Me: 20 Recipes To Try
Trade Two Wheels for Four at Safford CDJR of Warrenton
When you're ready for a more powerful mode of transportation than your trusty bicycle can provide, it's time to turn to Safford CDJR of Warrenton and find a new or used car, truck, or SUV that can take care of all your driving needs. Kick off your search in our online inventory and find the models that catch your eye – then stop by for a test drive and to claim an incredible deal on your number one pick!