Try Brazil's Feijoada With All The Trimmings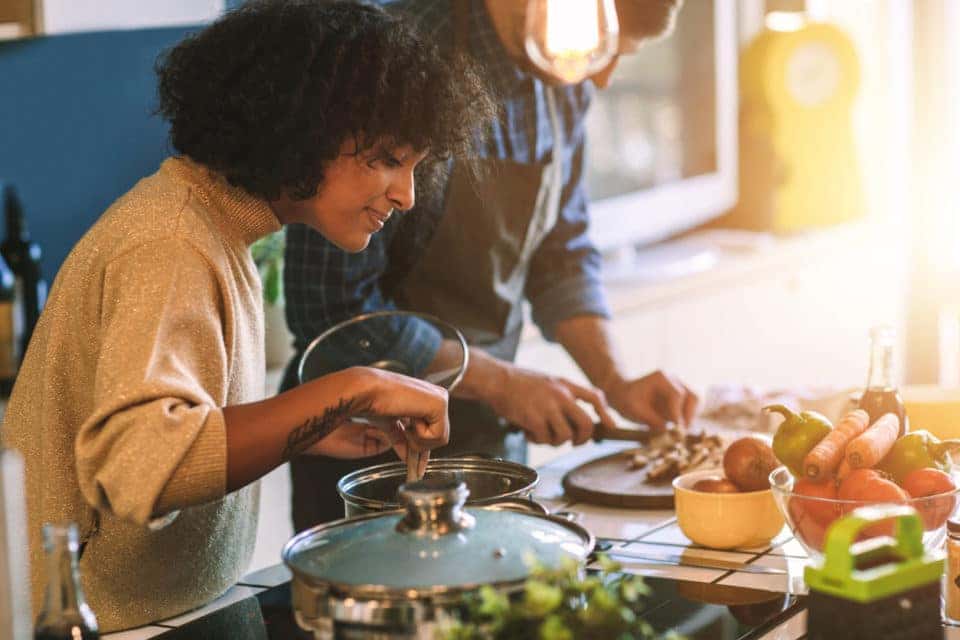 Feijoada Brasileira is the national dish of Brazil, and it's absolutely delicious. Made from several different cuts of pork, black beans, garlic rice, a tangy vinaigrette, and farofa (toasted cassava flour), it's hearty and perfect for cold fall and winter days. There are quite a few elements to Feijoada Brasileira, and the black beans need to soak overnight, so it might be best on a weekend when you can enjoy the slow cook and process of this dish.
Feijoada Brasileira History
The exact origins of Feijoada Brasileira have been debated, but it definitely has Portuguese roots and influences. It's generally agreed upon that the origins of Feijoada Brasileira stem from people scraping together what they could into as hearty of a meal as possible to make ends meet. Now, Feijoada Brasileira is cooked all over the country, and various regions have put their own twists and spins on the dish as the years have passed. For example, when in Rio de Janeiro and Minas Gerais, Feijoada Brasileira is almost always cooked with black beans as in this recipe from Saveur. However, you'll find it's made with red or brown beans in Bahia.
Ingredients
Some of the ingredients for Feijoada Brasileira aren't things you are likely to have in the pantry at all times. A few stand-out ingredients that you'll want to be sure you gather for this dish include:
1/2 pound smoked pork chops
1/2 pound boneless pork shoulder
1/2 pound Portuguese-style linquiça sausage or Spanish-style dry chorizo
1 smoked ham hock
2 cups jasmine rice, rinsed
1 cup dried black beans, soaked overnight
15 collard green leaves
1 cup cassava flour
1/4 cup raisins
Other ingredients include bacon, garlic, lime juice, onion, a tomato, oranges, bay leaves, and olive oil.
You might also like: Stop By The Natural Marketplace Today
Method
While you'll want to refer to the original Saveur recipe for a complete breakdown of the method to make Feijoada Brasileira, you'll start by soaking the black overnight then cooking them with all of the meats garlic, and bay leaves. While the beans are cooking, you'll make the garlic rice, the collard greens, and the vinaigrette for the greens. Near the end of the cooking process, you will heat the bacon and the cassava flour together over high heat until the flour is toasted – this will be sprinkled on top when you plate the dish. After everything has cooked, serve a portion of the beans and meat with a generous scoop of rice, a portion of the tangy greens, and a few orange slices. Enjoy!