Grab A Treat At SweetFrog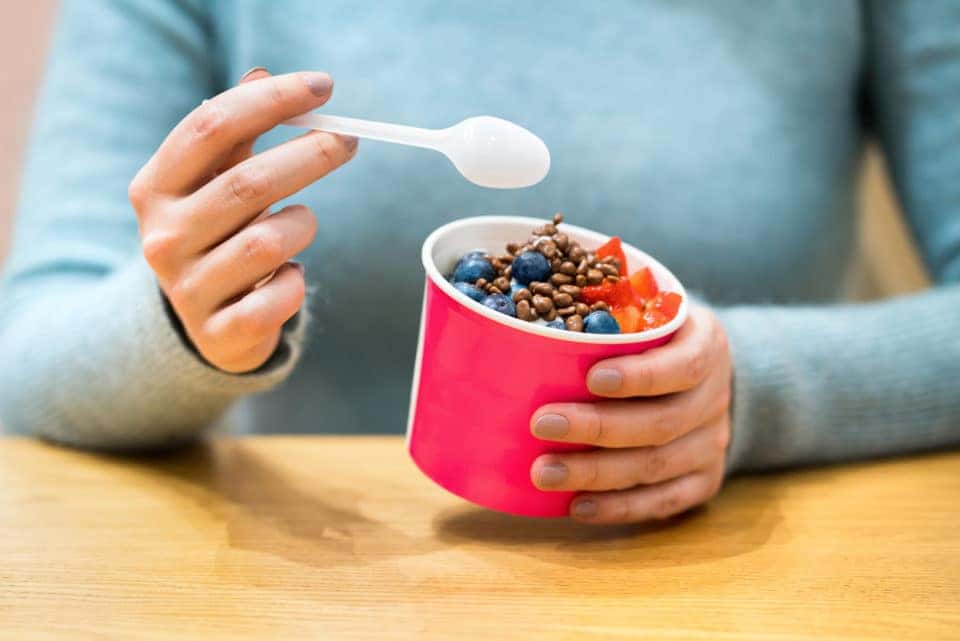 Frozen sweet treats are never out of season. Even if it's chilly outside and the calendar still stubbornly insists that winter's not over, sometimes you just get a craving for frozen yogurt. That's when you'll be most grateful to know there's a SweetFrog location nearby.
SweetFrog Hits the Sweet Spot
A popular purveyor of premium frozen yogurt, SweetFrog has a loyal following of fans who love the soft-serve treat and host of help-yourself toppings. Flavors vary, but there are sugar-free, non-fat, low-fat, and dairy-free options to appeal to a wide range of customers and dietary needs. Mix and match flavors to create a taste sensation of your own choosing. Maybe you're feeling straight-up vanilla, chocolate, or strawberry. Or maybe you're in the mood for a wild and wacky blend of cotton candy and cookies and cream – who's going to judge? Select your flavors and then hit the toppings bar. There you'll find a mouthwatering assortment of everything from fruits and candies to cookie crumbles, nuts, and sauces.
Whether you're looking for something light, fresh, and fruity or a decadent treat that's heavy on the hot fudge, SweetFrog has you covered.
Warrenton's SweetFrog Location
The SweetFrog in Warrenton is located at 488 Fletcher Drive, in the Northrock Shopping Center across from Harris Teeter and Ledo's. It's open seven days a week from noon to 9 p.m., so you can get your fro-yo fix any time you feel like it. Check out a few reviews from some happy customers:
"The frozen yogurt flavors are yummy and there are always plenty of diverse toppings to choose from. You really can't go wrong."
"Great location, very clean! Staff is friendly, flavors are always good. Keep up with them on Facebook for flavor updates and specials. They do some neat things here."
"It is our go-to place for a frozen treat. My kids love being able to mix and match flavors and then add a multitude of toppings."
You might also like: Take A Ski Trip Near Warrenton!
Sweet Savings at Safford CDJR of Warrenton
Stop by our conveniently located Warrenton dealership and satisfy your craving for amazing deals on new and used vehicles. We've got all of the latest models by our signature brands, plus a well-stocked inventory of high-quality used vehicles for your browsing pleasure. And with our commitment to helping you maximize your purchase, you can count on excellent prices and savings opportunities galore!