The Perfect Spring Cleaning Checklist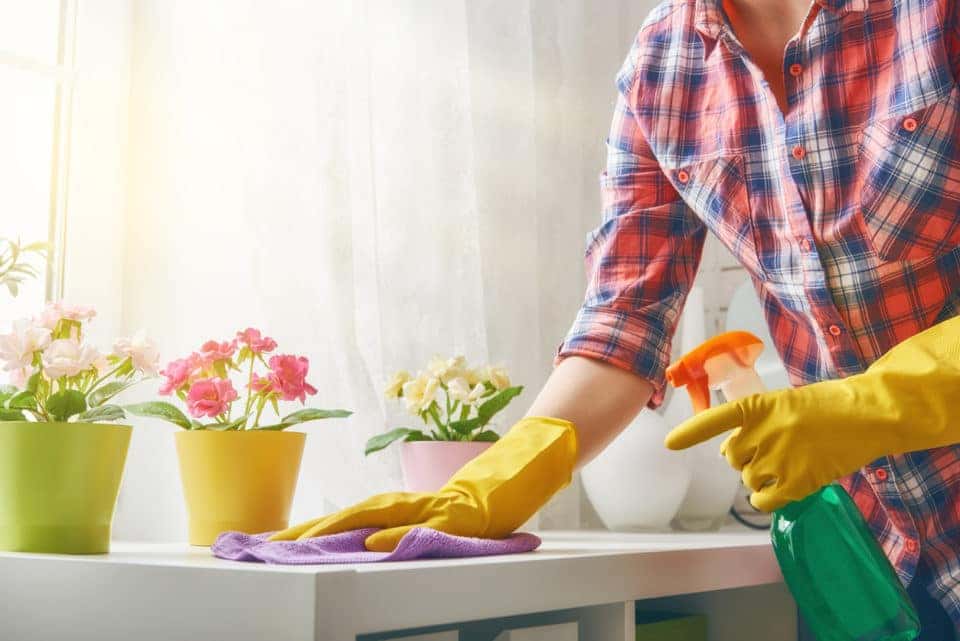 If spring fever hasn't hit yet, it soon will. We're entering that time of year when you want a fresh start, and one of the most effective ways of achieving that is with a good old-fashioned spring cleaning. If your home is sporting a season's worth of dust, dirt, and tracked-in debris, you may not know exactly where to start. Read on for some helpful spring cleaning guidelines inspired by none other than Martha Stewart. Follow her expert advice and you'll soon be welcoming the new season with a spotless slate.
A Clean Overview
A full list of your household cleaning needs might look overwhelming, but it helps to break it down by the room. And it's not necessary to tackle every job at one time, either – these tasks can be spread out into more manageable to-dos over a series of weekends or whenever you have some spare time.
Wipe down walls and ceilings.
Vacuum and shampoo rugs and carpets; wax non-wood floors like linoleum and vinyl.
Clean upholstered furnishings; wax wooden furniture.
Dust everything in your home, working from top to bottom and finishing by vacuuming up the dust that settles.
Launder window treatments. Make sure to check their tags to see if they're machine-washable, and if not, have them dry-cleaned.
This is also a great time to change batteries in your home's smoke and carbon monoxide detectors and ensure that the units are dust-free.
Keeping It Clean
Most people only want to tackle a full-on deep-cleaning once a year, so make it count. If you're diligent about your spring cleaning and pay attention to the nitty-gritty details, you can get by for a long time with light-duty upkeep. Vacuum and dust regularly, and keep clutter to a minimum. Take care of spills in a timely fashion so they don't get a chance to settle into carpets or make hard surfaces sticky. Change your air filters to keep your family breathing easy and to keep dust from recirculating through the ventilation system.
With some elbow grease now and an eye toward keeping things tidy, you can make your spring-clean home fresh and inviting all year-round.
You might also like: Grab A Treat At SweetFrog
Clean Up With Auto Savings in Warrenton, VA
What better way to start fresh this spring than with a new vehicle? At Safford CDJR of Warrenton, we've got sparkling new cars, trucks, vans, and SUVs from all your favorite brands, all priced to sell and ready for you to claim. Along with our fantastic selection, we have equally amazing savings opportunities and services that just can't be beat.