Show off Your Stache for Jeep & Men's Health, Win a Renegade!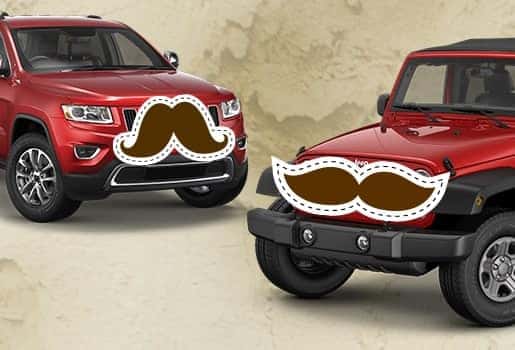 Since 2003, Jeep has raised more than $500 million for men's health benefits. This year you can join in on the fun by purchasing a 'stache for your Jeep for Movember. The best part: 100 percent of the proceeds go to research in curing and treating prostate cancer, testicular cancer and many other men's health issues.
In addition to helping out a great cause, Jeep is giving back to their fans across the nation. To enter for a chance to win a brand new Renegade, all you have to do is take a pic or video showing off your masculine, manscaped and mustachio'd face. Then, share it to Instagram or Twitter with #JeepStacheContest to be entered.
We're joining in on the fun here at Safford as well, across all of our Jeep dealerships! Can't grow a moustache of your own or maybe you just want a more unique idea? Why not make your own, from a trail-dashing Wrangler 'stache to an urban suave Renegade 'stache. Download one of our print-out #StachesOfSafford below, and you can cut out your own Jeep-themed facial hair for the contest. Don't forget to post with the hashtag #JeepStacheContest and get ready to support men's health all November long!