Model Comparison: The All-New 2017 Jeep Compass vs. 2016 Edition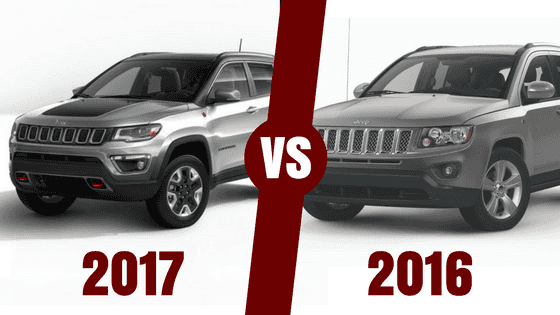 The 2017 Jeep Compass is finally here, and it's a major upgrade from the 2016 model. The fully redesigned body makes this SUV a truly modern representation of Jeep, and it's ready to hit the trail. If you're wondering what exactly has changed between this year and last year's Compass models, we've got you covered with a deep dive into the features and differences between the high-end varieties of this SUV.
The main differences are in the standard tech features. Many options that were missing from the 2016 Jeep Compass come standard in the 2017 model. Climate control, back-up cameras, and remote start were optional add-ons for the 2016 model, but the 2017 Jeep Compass offers them on all vehicles. Dual zone A/C, keyless start, and even more features are also standard on the 2017 edition, making this the most tech-featured Compass ever.
Not only does it excel in technology and special features, the 2017 Jeep Compass is also getting a capability upgrade. It will push a full 180 horsepower out of its 9 speed transmission, while getting improved gas mileage over the 2016 Compass.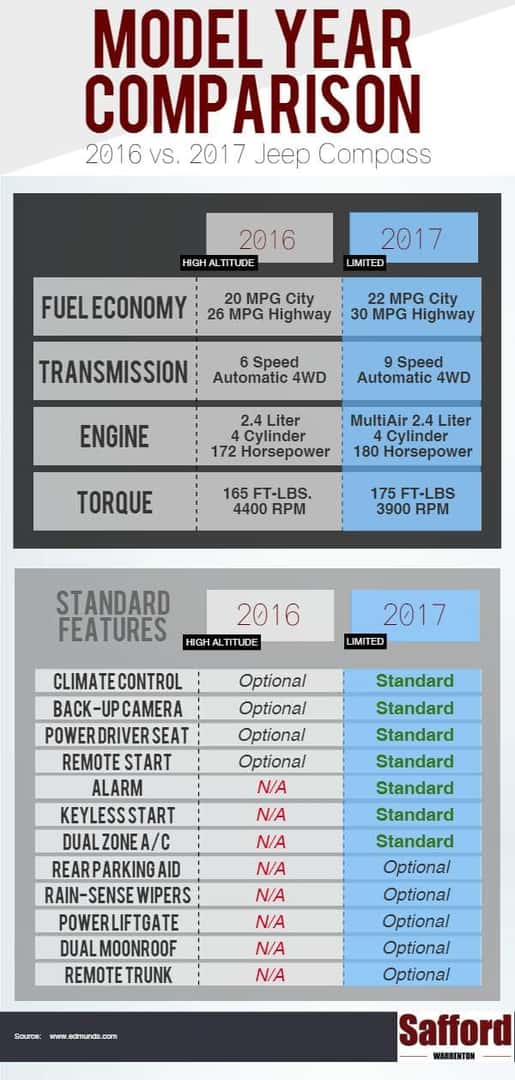 This year's Compass is packed with value and ability, and we'd love for you to come check it out in person. Contact our team for more information, and set up a time to test it out today.