Military Cash Incentives for Chrysler Buyers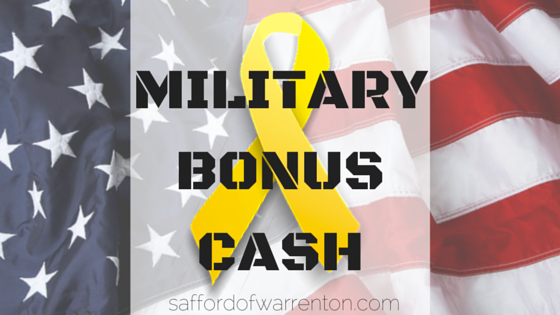 Military benefits and programs extend into many different areas of life – including buying a car. If you or a family member is a veteran or actively serving and it's time for a new car, keep in mind these programs and how they can help make some of the latest vehicles more affordable.
Military.com Car Buying Tool
When you want to buy a car, you usually don't start by looking for funding programs or options to saving money – you start looking at cars, usually new cars with the latest features and specifications. After all, it's natural to want to know what the market is like and what attracts you to a vehicle. Fortunately, the Military offers software to help with your search whenever you are ready to get started. It's a service offered by TrueCar, a company that collects the latest data on vehicle models and prices, and delivers the information to customers to help make purchasing decisions. Using this tool, you can search for cars by both brand and your zip code, easily narrowing down your search. TrueCar also specializes in linking buyers with certified dealers that are more likely to offer good customer service and honest pricing.
Military Bonus Cash Program from Chrysler
Chrysler offers its own Military Bonus Cash program to help those serving find an affordable vehicle. Yes, the "cash" part of the program really means that you get cash to help you buy a car – specifically, $500 available to Active, Active Reserved, Retired, Retired Military Reserve, and honorably discharged veterans (within a year of discharge). The cash can be used on the very newest Chrysler models, but there are some limitations, so not every model may qualify. This program is renewed on an annual basis, and it is subject to changes over time.
Military AutoSource Program
What happens when you are stationed overseas and do not have easy access to cars you may want? Models tend to vary widely between countries, and some brands focus only on the United States. Fortunately, work in making vehicles accessible to those serving overseas has led to programs like the Military AutoSource Program, which is designed to help people find the Chrysler models that they want. Actually, there are two options available – building a new vehicle with desired features or searching the current stock of vehicles available for purchase.
Navy Federal Credit Union Auto Buying Program
Navy Federal Credit Union makes it easy to save on your next car by following three steps – research to find the new vehicle you want, visit a trained Dealer Specialist near you who will help you select the perfect vehicle from their inventory and consult the Navy Federal Value Sheet to see the savings the established program price provides. Because Navy Federal truly cares about your buying experience, they have closely examined each dealer to ensure they maintain strict standards regarding pricing and exceptional customer service before being invited to the program. And as a Navy Federal member, you're still entitled to all available manufacturer rebates for additional savings to your program price.
U.S. Department of Veterans Affairs Automobile Allowance Compensation Package
The Department of Veteran Affairs offers particular types of aid to veterans who have received physical disabilities. One of these offerings is help in purchasing a vehicle through a one-time payment. This automobile allowance can provide more than $20,000 to help in purchase an automobile, depending on specific circumstances. Of course, many physical disabilities also get in the way of driving: That's why, in addition to the allowance, the Department also provides financial assistance when it comes to purchasing adaptive equipment for certain disabilities that can make a vehicle drivable.
Chrysler Automobility Program
The Chrysler Automobility program is another program that offers opportunities to disabled veterans, but in a different way from the Department of Veteran Affairs. This program is specifically designed to equip Chrysler models with adaptive equipment for drivers or passengers. It only applies to Chrysler, Jeep, Dodge, Ram, and FIAT models several years old or newer, and in order to receive the benefits, you will need to sign up for a cash reimbursement. The reimbursement amount is sent at a maximum of $1,000 overall. Specific adaptive equipment projects have their own maximum limits, too. Running boards are reimbursed for $400, and alerting devices for $200.