Give Leeks A Second Look With These Delicious Dishes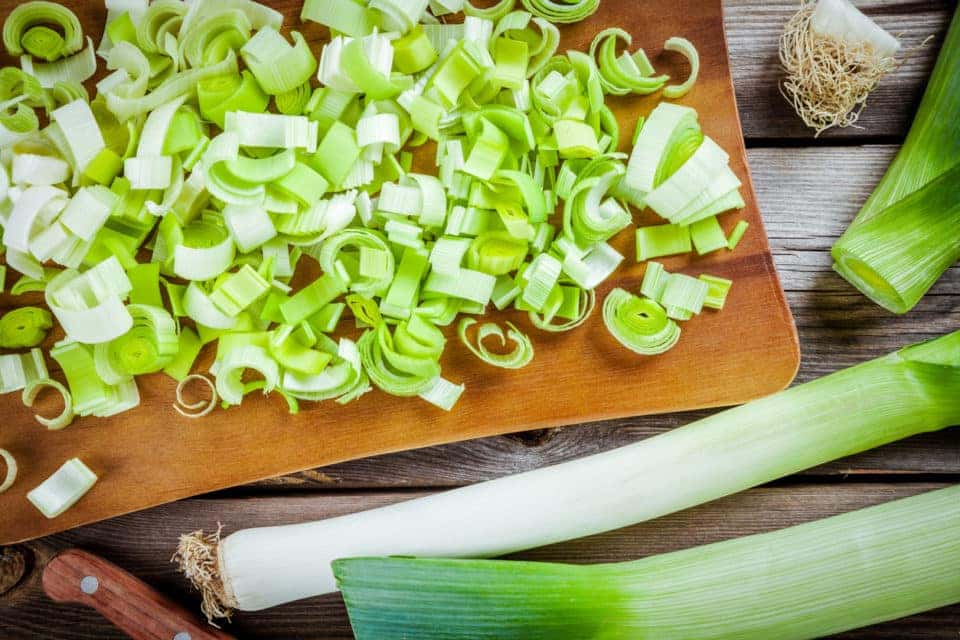 If you're fan of leeks, a mildly flavored and versatile member of the onion family, you're going to love using them in a few new ways. If you're not yet a leek fan, just wait. We've borrowed some ideas from Brit & Co for delightful dishes that bring this fragrant veggie out of the wings and into the spotlight.
Creamy Mushroom and Leek Chicken Breasts
This deceptively simple dish can be served on a busy weeknight – even though it looks and tastes like it took a lot of time and effort to prepare. Best of all, it requires only one skillet, making cleanup a snap! Thin chicken breasts get seared in a mixture of olive oil and butter until cooked through. Use the same pan to whip up the leek-and-mushroom cream sauce and serve atop the juicy chicken for a flavorful, satisfying meal.
Scalloped Potatoes with Leeks and Thyme
The addition of leeks upgrades classic scalloped potatoes with a tantalizing, oniony flavor. This hearty dish features thinly sliced potatoes, garlic, cream, and leeks for a rich side that's destined to upstage the main course.
Creamy Leek and Pancetta Pappardelle
It's hard to go wrong with a cream-based pasta dish featuring savory pancetta and Parmigiano-Reggiano cheese. But this one manages to add a whole new depth of flavor with caramelized leeks. This recipe is well worth the effort and makes a perfect special occasion meal for two.
Slow Cooker Potato Leek Soup
Soup season is almost upon us, and this one will quickly earn a spot on your list of favorites. The thick, rich, and cheesy potato-based soup goes next-level with the addition of sliced leeks. And because it's prepared in the slow cooker, it's one of those meals you can throw together and let simmer away while you take care of other business.
You might also like: Good Eats At Black Bear Bistro & Brick Oven
How to Clean Leeks
Make sure you clean leeks thoroughly before cooking with them. These delicious veggies have lots of layers, nooks, and crannies where dirt and sand tends to gather. To clean whole leeks, rinse under running water to remove loose particles. Trim the roots and dark green ends (the latter can be used in stocks if you like), and then cut the white and light green middle into smaller sections. Slice these sections in half lengthwise, and place the sectioned pieces in a bowl full of water. Dirt will fall to the bottom of the bowl while the leeks float. Give them one more rinse, and then proceed to use them in your recipes as desired.