Join Lucky Dog Rescue at the Wags and Wine Extravaganza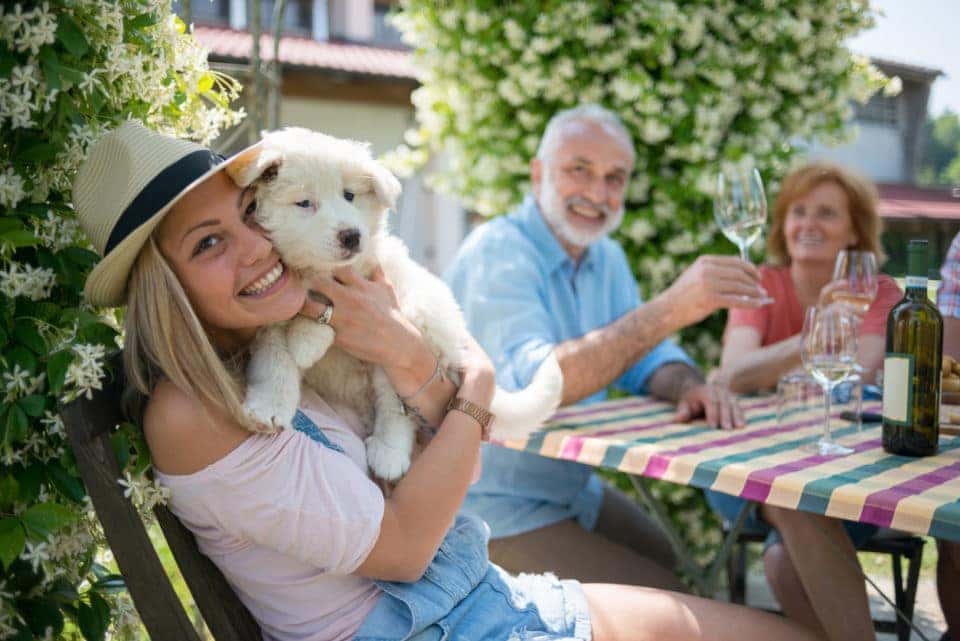 Who says you can't save animals and enjoy a night out at the same time? Well, you can. You just have to join Lucky Dog Rescue at the Wags and Wine Extravaganza. This is the ninth year of the fundraiser, and they've been able to save countless animals so far. But you can do more to help. By attending the event, you'll be giving money to an organization that does its best to save animals every day. And all you have to do is come out and have a great time! Read more about the details below.
When and Where?
You can check out the Wags and Wine Extravaganza on March 10 from 6 p.m. until 9 p.m. It will take place at the Barrel Oak Winery in Delaplane, Virginia. You can get tickets now, so make sure you buy before the event sells out. This is going to be one popular event that you won't want to miss.
Ticket Options
When it comes to tickets, there are several options available for this event. If you're going by yourself, you can either get a single ticket that comes with one glass or wine or beer or a ticket without a drink. Either way, you're sure to have a great time. Are you going in a pair? Whether you want to attend the event with your significant other, best friend, or even a parent, you can get the couple's ticket that comes a glass of wine or beer for each person. This is the least expensive option if two of you are going, so choose this ticket if you plan on going with someone.
You might also like: You'll Find the Perfect Pet Groomer in Warrenton
What to Expect
Once you get to the event and pick up your drink, you might be wondering what you'll do next. There's going to be plenty going on, so you're sure to have a fun time. You can try out some of the tasty food on offer if you're hungry. You'll also get to listen to some live music, and you'll even get to take swing dancing lessons if that's your thing. Finish off the night with a silent auction, and you're sure to have a great time saving the animals and enjoying a night out on the town.
Before you head to the event, come to Safford CDJR of Warrenton in Warrenton, Virginia, to pick up the perfect vehicle for every event in and around Warrenton. Our expert salespeople will do everything possible to get you into the best vehicle possible. Come on out today.