Jeep Off-Road Tire Size Guide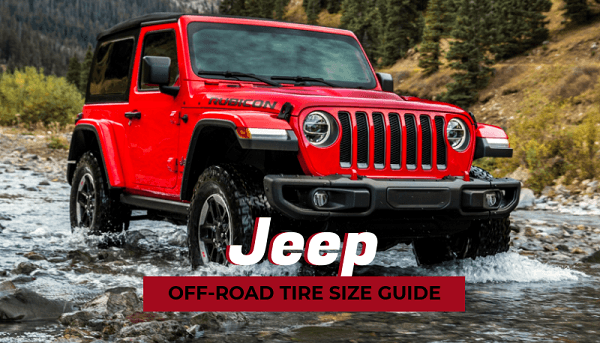 From driving over mud or snow to scaling up and down rocks, Jeeps are built for off-roading.  When taking your Jeep off-road, it's important to keep you and your vehicle safe with the proper tire size and lift additions, especially when taking the big-kid trails.
Tire size and lift kits are vital for off-road performance that won't compromise your safety or your Jeep's durability. Our infographic will teach you how to understand your tire size and dimensions as well as provide you with the information you need to get the proper lift for your tires. Whether you hit the trails once a month, use your Jeep primarily for on-road travel, or blaze new trails every weekend, this infographic will help you pick the best tire size for your Jeep's needs.
If you're ready to properly tackle the trails like the pro that you are, bring your Jeep by for a full service Jeep lift kit and speak with one of our specialists about customizing your Jeep for optimal off-road performance.