Try The Best Ice Cream Near Warrenton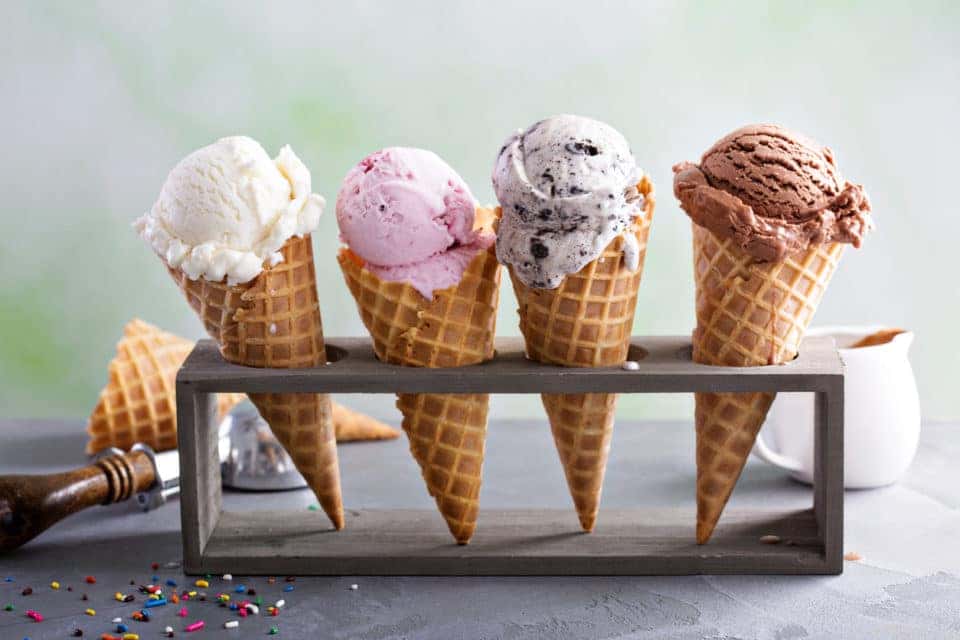 Spring is here, which means the sun is out and temperatures are rising – just the right excuse for some sweet eats and cool treats. Here are three delicious cafés serving something good right here in our Warrenton neighborhood.
Carousel Frozen Treats
This colorful throwback restaurant has all the classics: hot dogs, sliders, and gooey grilled cheeses; fried Oreos, Twinkies, and funnel cakes; and even Hawaiian ice and Dole pineapple whip. But it's the frozen treats that give Carousel its cool reputation, including creative sundaes (with spectacular garnishes), shakes, floats, and cones in 20 flavors. In an adventurous mood? Pick a sundae and a shake of your choice and order a Waterloo, a half-and-half combo that will make you feel like a kid again. 346 Waterloo St.; 540/351-0004
Effee's Frozen Favorites
Effee's bills itself as "The Coolest Place Around," and for good reason. With its bright red awning, outdoor tables, and umbrellas, it opens for the season in March each year to crowds and rave reviews. The menu presents the only challenge – when your options include a funnel cake sundae, orange freeze, and ice cream flavors of the week, how to choose? Effee's also offers a half sundae/half shake called an "Iceberg," as well as an "Avalanche," ice cream with one of the restaurant's more than 30 toppings mixed in. 5051 Lee Hwy.; 540/216-3708
Moo-Thru
Just 20 minutes south on Route 15 in Remington, Moo-Thru serves ice cream direct from dairy farmers. On the menu? Sundaes, shakes and malts, soft-serve, banana splits, and super fresh pasteurized milk in glass bottles. And of course there's ice cream – in 23 tasty flavors, from sweet cream to blackberry and dark chocolate. 11402 James Madison Hwy.; 540/439-6455
You might also like: Try One Of These Great Local Breweries
Safford Chrysler Dodge Jeep Ram
If you're making the drive between an Effee's Avalanche and a Moo-Thru milkshake, make sure to stop at Safford Chrysler Dodge Jeep Ram, conveniently located on the road from Warrenton to Remington. Let us introduce you to a cool deal on a sweet ride today!