How Well Do You Know MOPAR?
How Well Do You Know MOPAR?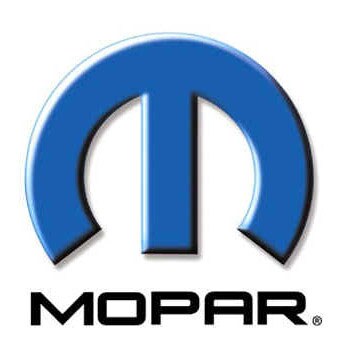 When you see or hear the word MOPAR, what does it bring to mind? If you know automobiles at all, Chrysler Corporation is likely your first thought. A screaming Barracuda would also be a good answer. If you answered Fiat, you would get a point for this question. Take a minute and learn about the world of MOPAR.
What is MOPAR?
MOPAR is simply the combination of two words: Motor + Parts. One of the characteristics of the logo is that it is blue, like the name Chrysler itself. For many years, the character used with the logo was a camel named Mr. MOPAR. The camel later changed to a robot. Starting in the 1930s, Chrysler Motor Parts used a circular logo with a D, C, P and D on the inside. The letters stood for Dodge, Chrysler, Plymouth and Desoto.
Currently, the full logo uses a pentastar, created in 1962. What hasn't changed: the term MOPAR has always meant quality-engineered, true OEM parts.
MOPAR history
Chrysler recognized the need for aftermarket and repair part sales to the public in the late 1950s. During the early 1960s, wholesalers ruled the marketplace, but by 1964, Chrysler took control back and began distributing genuine MOPAR parts through authorized suppliers. Only real products manufactured by Chrysler would have the MOPAR logo.
MOPAR enthusiasm took off in the 1950s with the production of the HEMI (or hemispherical) engines. It was all about the muscle car, and Plymouth and Dodge were providing the muscle.
In January 2014, Chrysler Group became a subsidiary of Fiat. The technology and quality of MOPAR has not changed, and Chrysler Group, LLC is still headquartered in Auburn Hills, Michigan.
What makes a car MOPAR?
Putting a MOPAR graphic logo on a vehicle does not make it MOPAR. It's actually what's inside that counts. High performance, reliable parts make up a MOPAR vehicle.
These parts include a HEMI® Gen III engine or a genuine Holley Cross Ram carburetor. Holley was the go-to carburetor for performance enthusiasts and Super Stock 426 engines. Your Chrysler group vehicle is MOPAR, as long as you make sure it only includes OEM equipment and parts.
Why use MOPAR parts?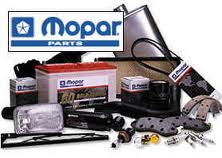 Your vehicle, whether it is a Chrysler, Dodge, Jeep, Ram truck or even older Plymouth will perform best with original equipment parts. Each MOPAR part is engineered for your vehicle and it is guaranteed to fit and meet original specifications. SRT is the Street and Racing Technology line designed for incredible performance and handling.
MOPAR provides a 12-month warranty on all parts, except those with special designations. Crate engine assemblies come with a 90-day warranty. When you realize that MOPAR provides the quality and durability needed for NASCAR, Sprint, and Viper SRT10 vehicles, you will know that you can count on the performance for your car or truck.
How to order MOPAR parts
There are 22 MOPAR Parts Distribution Centers in North America. These centers are available to both dealers and consumers for direct order and delivery of MOPAR parts and accessories. You can order the parts you need directly through MOPAR or through Safford's MOPAR e-store Just remember, if you don't see the MOPAR logo, it is not genuine MOPAR quality.
Other MOPAR Resources:
· MOPAR Twitter Account @OfficialMOPAR