Make Your Own Chocolate Hearts For Your Loved One!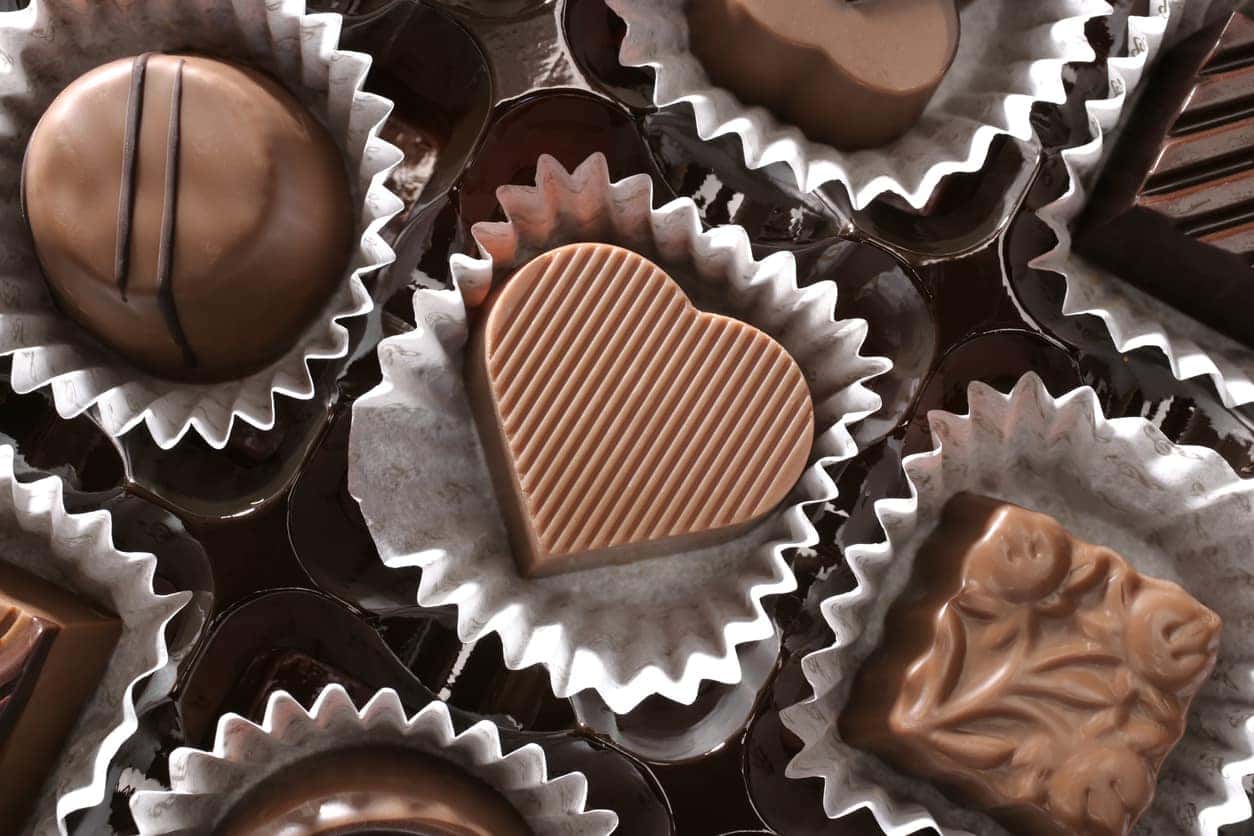 Nothing says "love" like chocolate, right? Try whipping up these easy, DIY chocolate hearts for your friends, family, or coworkers this Valentine's Day! There are two ways you can go about making this chocolate treat. First, you can use pre-made chocolate candy melts for your chocolate hearts. Or, if you're feeling a little more adventurous in the kitchen, you can use your preferred brand of chocolate and temper it.
Why Temper Chocolate?
Beyond its near-magic taste, the chemical structure of chocolate is magical, too. Inside, chocolate has six different crystal forms that each melt at different temperatures, the most ideal of which is the fifth form, beta crystals. The beta crystal structure produces chocolate that is smooth, glossy, snaps easily, and melts at 93 degrees, or about the temperature of the inside of your mouth. When you temper chocolate, you're repeatedly heating and cooling it to produce the maximum number of beta crystals. Pretty cool, right?
Candy Melt Chocolate Hearts
For this version of the chocolate hearts, you'll need:
Pink, white, and regular chocolate candy melts
Valentine's-themed sprinkles
A silicone heart-shaped candy mold
Spoons, toothpicks, small bowls
Instructions
Melt the chocolate candy melts in the microwave according to package directions.
Pour sprinkles into the bottom of the heart mold or wait and place them on top of the melted chocolate. Use toothpicks to swirl in other chocolate colors.
Pour melted chocolate into the mold and allow it to cool fully before removing.
You might also like: Bake A Sweet Treat To Share With A Friend!
Tempered Chocolate Hearts
To make the chocolate hearts with tempered chocolate, you'll need:
All equipment listed above
A few bars of your favorite high-quality chocolate
A serrated knife
Fine grater
An instant-read candy thermometer
Method
Chop up 3/4 of the total chocolate that you want to melt using a serrated knife, and microwave at 50% power, stirring often, until most but not all of the chocolate is melted. You want this chocolate to be below 93 degrees to keep as many beta crystals as possible intact.
 Finely grate the remaining 1/4 of your chocolate using a fine grater such as a Mircroplane®. This "seeds" the chocolate and promotes the formation of more beta crystals.
Pour the chocolate into the molds in the same way as above – sprinkles first on the bottom or added on top.
Allow the chocolate to fully cool before removing it from the molds.
Regardless of which method you choose, you'll end up with delicious chocolate hearts to share with friends and family!