Chrysler to Invest $1 Billion into American Jeep Production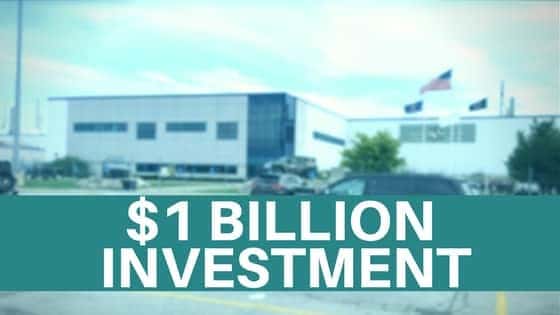 As we've explored in the past with our infographic about how much of your Wrangler is made in America, Fiat Chrysler Automobiles has made an effort to make their iconic SUV on American soil as much as possible. The company's recent announcement to make a huge investment in its American operations for their upcoming Jeep models has further solidified the company's dedication to this market.
By the year 2020, Fiat Chrysler plans to invest $1 billion into their two main assembly plants, creating thousands of new jobs in the process. Their Toledo plant has long been the hub of Wrangler and Cherokee production, and that plant will now also produce the upcoming re-imagining of the Jeep Pickup Truck. The Warren plant near Detroit has generally been focused on Dodge trucks, but it will be outfitted to create the resurrected Jeep Wagoneer and Jeep Grand Wagoneer, which will be released in the coming years.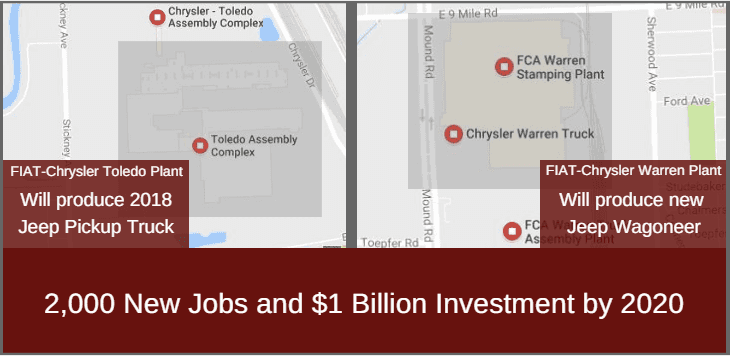 When asked about the reinvestment in these plants, CEO of Fiat Chrysler confirmed the company wanted to continue to "reinforce the U.S. as a global manufacturing hub for those vehicles at the heart of the SUV and truck market." Fiat Chrysler's investment in being American-made has been greatly appreciated during the past several years, as they solidify themselves as an automaker that's dedicated to American manufacturing.
Aside from some components and a few vehicles being built or assembled overseas, Fiat Chrysler has invested nearly $10 billion in American facilities, adding more than 25,000 new jobs since 2009. This $1 billion investment is just one more example of their dedication to keeping the iconic Jeep brand as patriotic and homegrown as possible. That's a sentiment we appreciate here at Safford of Warrenton.
Additionally, the Warren plant will possibly be able to manufacture the iconic RAM 3500 heavy-duty truck as well. That would bring yet another American icon back into the states for its primary construction. All in all, this commitment from Fiat Chrysler sets them up to grow into one of the top American-made vehicle producers worldwide in the future.
If you want a piece of the American-made auto industry, we're sure you'll find a perfect match in our selection of new and used Fiat-Chrysler models. From RAM pickups to Jeep Wranglers and zippy Fiat hatchbacks, there's a vehicle waiting here that will fit your needs. You can also call us to learn more at (888) 541-8750.