Christmas Gifts for Your Dodge Ram and Ram Lover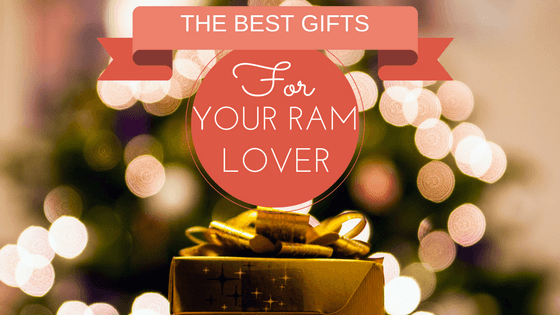 The gift buying season is in full swing, and here at Safford of Warrenton, we want to make sure all the Dodge Ram lovers out there get the best gifts this Christmas 2017. If you're a Ram lover or have one in your life, this guide aims to explore some great handmade or unique items to delight them for the holidays. Best of all, many of these products are made in America by individuals who also love Ram, so you can feel good about your purchase as you support as you support the local community.

Dodge Ram Wood Wall Art Sign
For the Ram lovers out there who need to bring new life to the walls of their shop, garage or man cave, Dodge Ram Wood Wall Art is built sturdy and beautiful. The level of detail in the fixture will make this wall light the focal point of any room it resides in.With options to customize with any personalization you'd like; this DodgeRam sign could be a timeless personal gift for any family member who can't get enough of the Ram.
Created and sold by ZUGMONSTER in Orange, CA, they build and offer many signs, print stickers and banners for the modern man cave. Wood, metal or anything in between, their craftsmanship is unbeatable for the price online.
Dodge Ram Stainless Steel Water Bottle
Water is a universal need, but Ram fans can do it in style with this excellent Stainless Steel Dodge Ram Water Bottle. With a 15 oz. capacity, double-walled design and a quality Ram logo screen on the side, this bottle is sleek and functional. Drinks stay cold all day long, and you can stow hot beverages for up to 12 hours. Any Ram lover on the go or with a powerful thirst deserves this bottle for Christmas this year.
Another great function of this bottle is its machine washability. Most stainless steel water bottles and cups are not washer safe, but this one is. This makes cleanup a breeze and you can quickly take this bottle back out into the world for your next adventure.
Personalized Ram Vinyl Decal
There's nothing like getting a thoughtful gift, except maybe a thoughtful and personalized gift! If you're looking for something like that for the Ram lover in your life, then a personalized vinyl graphic decal will be perfect. Created by DGF Graphics, this vinyl decal features the front end of the menacing and iconic Ram, with the option to add personalized text into the graphic.
Your Ram lover will be delighted to have a little of their own personality displayed on the exterior of their truck.
Embroidered Center Console Cover with Phone Pocket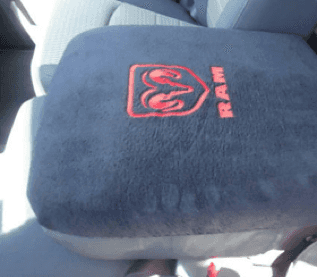 Need to bring new life to the prominently placed center console of your Ram? Maybe it has shown signs of wear and tear over the years, or perhaps you just want to protect it from the elements of a hard day's work. Well, the center console lid cover (complete with Ram logo embroidery) might be the perfect gift. It adds safety, security and most importantly, a sleek look to any cab interior. It'll also prevent water damage, UV cracking, and small dings and scratches from affecting the large console underneath.
LED Truck Bed Lights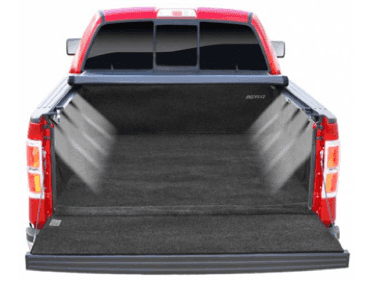 One feature of the Ram that can be greatly improved with one simple gift is the truck bed. If you've ever needed to load or unload in the dark, it can be difficult to find every last thing without trying to shine or prop up a flashlight! Those problems will be long gone with these LED truck bed lights. Your cargo bed will illuminate the night sky, and more importantly, the items that you need to reach inside the truck. For the Ram lover that enjoys tech and gadgets to connect to their truck, these low-profile lights will be perfect to tweak their ride with a useful feature.
Finally, the last thing the Ram lover in your life may need is: well, a Dodge Ram of their very own! Whether it's an upgrade to a newer model or their very first Ram, Safford of Warrenton has a variety of new and used Rams to fit any budget.
From everyone here at Safford, we wish you, your family, and your Ram happy holidays this year!