Checking for Recalls or Updates on Your Car in Warrenton, VA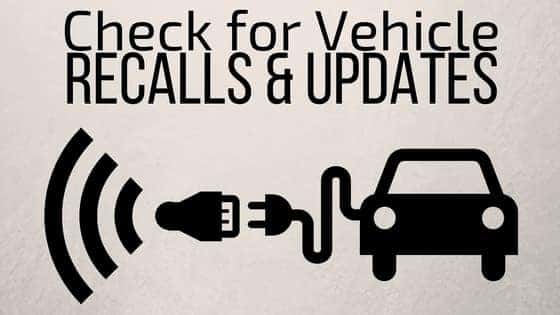 There are many reasons to stay up-to-date on the status of your car's computers and systems. Vehicles nowadays have hundreds of programs and several computer systems managing various features, and they can have issues just like a flat tire or worn belt. Maintaining the brain of your vehicle is an essential part of keeping everything running smoothly. It's important to be an informed driver in this tech-centric world we live in, so you'll need to keep a lookout for both recalls and updates for your vehicle. A recall is when either a specific part of a vehicle is defective or faulty. This causes the vehicle to operate in unintended ways, sometimes minute and other times incredibly dangerous. An update for your vehicle is when the manufacturer improves some aspect of the computer systems, which improves your performance.
Occasionally if you're driving a new car, you might see recall notices for your model. Manufacturers recall parts or entire vehicles, and you could miss the important ones that don't make the news. Recalls often entitle you to free service and new parts for your car, and they also make sure your vehicle is safe.
Benefits of Recalls and Updates
In many cases, refraining from ever updating your car won't be the end of the world. You'll still be able to drive, park, and live your life like you have been. But what you're missing out with on a neglected vehicle update is a smarter, more efficient ride. Sometimes tweaks to the vehicle computer improve acceleration, how the car handles in inclement weather, and even small glitches or bugs such as improperly displayed alerts on the dashboard. Sometimes these updates even improve gas mileage!
Staying on top of recalls can be potentially more troublesome. Sure, there are small recalls on parts that have very little effect on your daily use. They're generally issued by manufacturers to merely to cover their tails if the problem might cause other issues down the road. There are also giant recalls that can be issued as the result of a major defect causing owners severe injury or death.
Checking for Manufacturer Recalls
Whether you're curious about updates or recalls for your vehicle, it can be a bit confusing to check your specific make, model and year for what it needs. Not every site is updated with the correct information and it's easy to miss key recall info. We have a simple guide you can follow to help you through the process of finding any recalls for your vehicle. It's incredibly easy with that guide to ensure your vehicle is up-to-date and recall free. You can also call us at (540) 347-6622 we'd be happy to help resolve it.
You'll also need to locate your VIN, or Vehicle Identification Number. We have a handy video guide to help you locate it on your vehicle.
Checking for Software Updates
Software updates on your car can be a lot more complicated. Media systems use standard software across models, but brake and fuel systems usually have systems that are less universal. Essentially, your vehicle model's technical computers (that you don't interact with) are far more specific to your exact vehicle. Your media center in the center of the vehicle cabin is generally shared across models, and most likely gets updates more often that are easier to notice.
When in doubt about any of these processes, by far the easiest way to check for software updates and recall information is to bring your vehicle into Safford of Warrenton. Right now we are offering a free vehicle update and recall check. Just bring the coupon below into our service center with you and our talented team of professionals will check that all your systems are running great and that you don't have any outstanding recalls.