Break Conventions In The 2020 Jeep Gladiator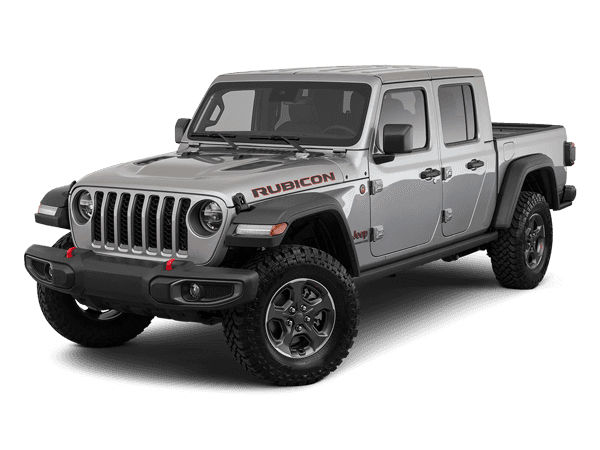 It's been rumored for years that Jeep would release a pickup truck, something the automaker hasn't done since the 1990s. Now, the Jeep Gladiator is here. This exciting new pickup truck is based largely on the ever-popular Jeep Wrangler and has a lot of exciting things going for it. We'll take a deep dive into this new Jeep to see what the buzz is all about.
Power And Performance
Arguably one of the most important details of the Gladiator is the power and abilities it possesses. Running on a 3.6-liter V6 that produces 285 horsepower and 260 lb.-ft. of torque, there's nothing wimpy about the 2020 Jeep Gladiator. In addition to its mighty powertrain, the Gladiator is equipped with lots of off-roading gear, including numerous skid plates, rock-crawling axle ratios, generous ground clearance, approach/departure angles, and the ability to ford up to 30 inches of water. With all of that on board, you'll be ready to take the Gladiator wherever the trail leads.
Creature Comforts Inside
Though the hearty appearance and equipment on the Gladiator allow for rough off-road adventuring, the cabin is the perfect blend of durable and comfortable, offering a plush experience for every passenger. The Gladiator's high-quality upholstery can easily be cleaned, and a water-proof push-button start adds another level of reassurance on the trail. Available equipment includes a heated steering wheel, heated front seats, Apple CarPlay®, Android Auto, and an 8.4-inch touchscreen infotainment center. You can upgrade the sound system in your Gladiator to include a subwoofer and portable wireless speaker that sits behind the rear seat.
Diver Assistance Features
You'll be able to outfit your gladiator with popular driver assistance features like adaptive cruise control, forward collision warning, blind-spot monitoring, rear parking sensors, a front-facing camera, and more. These aren't standard features on the Gladiator, so if they're deal-breakers to you, you'll want to opt for an upper trim or add-on package that includes them.
You might also like: Here's The Scoop On The New Heavy-Duty RAM
Discover Your Gladiator
If you're ready to experience the return of the Jeep truck with the hearty, ready-for-anything Jeep Gladiator, you've come to the right place. We have the Gladiator in stock at Safford CDJR of Warrenton, waiting to accompany you on every adventure.