7 Jeep Upgrades & Accessories to Elevate Your Summer


Summer is a whole new opportunity for adventure with your Jeep. With that comes a new reason to pimp out your ride with all of those great add-ons and mods you've been drooling over all winter. You may not know it, but Safford of Warrenton has a full Jeep store stocked with hundreds of accessories and mods, and we also offer installation services!
That's why we decided to pick out a few select products from our store to highlight for you. Take advantage of our great local selection of products, and kick your Jeep up a notch this summer with a few well-deserved upgrades.
1. All-Weather Slush Mats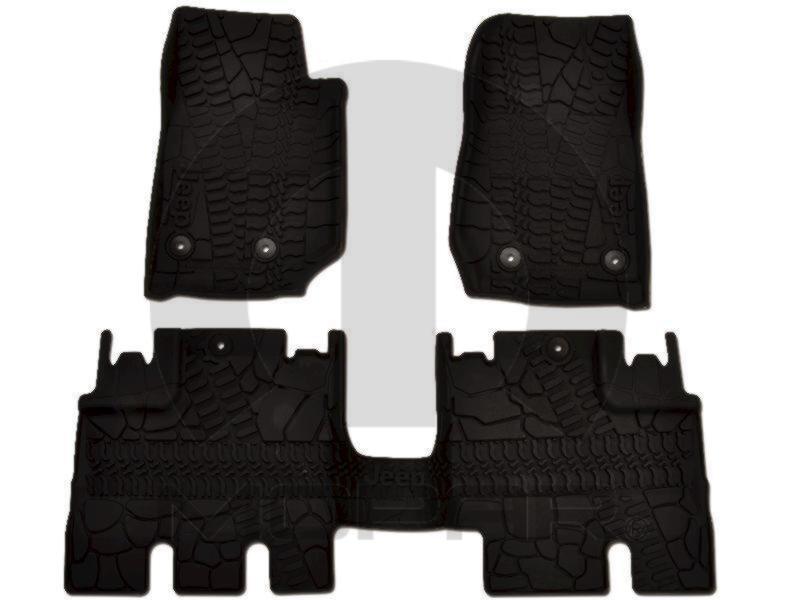 Protect your Jeep's interior and go anywhere with confidence using some all-weather slush mats. These are an absolute must when you're regularly facing inclement summer weather. Sloshing through the mud and rain is much easier when you don't have to stress about ruining the carpet in your Wrangler.
There are many aftermarket options for floor mats, but the Mopar® option is all-inclusive and covers every square inch of your floors perfectly. 
Compatibility:
2014 – 2016 Wrangler
Safford of Warrenton cost + installation:
$102.50
2. Spare Tire-Mount Bike Rack

Looking for a low profile and convenient way to haul a couple of bikes around with your Jeep? Look no further than the spare tire-mount bike rack. Easily connect for spontaneous summer rides, and pull it back off when you're going on the trail for the afternoon. It even features a locking mechanism to secure your bikes when you're away from your ride.
To carry women's bikes you'll need an inexpensive adapter as well. 
Compatibility:
2002 – 2007 Jeep Liberty
2001 – 2016 Jeep Wrangler
2009 – 2016 Jeep Wrangler Unlimited
Safford of Warrenton cost + installation:
$192.50
3. Mopar® Connect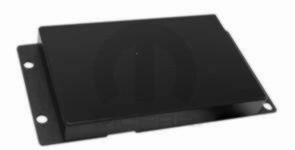 Transform your Jeep into a Smart Jeep. With Mopar® Connect, you'll unlock the true potential of your vehicle and a truckload of great new features. Your mobile phone will become the hub between you and your Jeep, allowing you to take advantage of the powerful app interface. Along with powerful parental controls and onboard wifi options, there's a host of other great features.
Here's a rundown:
Mopar® Smartphone App: Start and stop your engine, lock and unlock your doors, open the trunk, and activate other features of your car with a few simple screen interactions.

Alarm Notifications: Instantly receive text/email alerts when your car alarm goes off.

Geo Zones / Speed Tracker: Receive alerts when your vehicle leaves or enters predetermined locations, and when it exceeds certain speed limits.  
Compatibility:
2014 – 2016 Jeep Cherokee
2011 – 2015 Jeep Grand Cherokee
2015 – 2016 Jeep Wrangler
2015 – 2016 Jeep Wrangler Unlimited
Safford of Warrenton cost + installation:
$412.50 + monthly fees
4. Vehicle Tent Attachment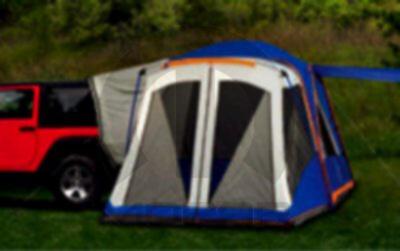 Are you an avid camper or adventurer? Make your Jeep a summer camping powerhouse with this awesome tent attachment. With a clean and weather-tight connection to your vehicle, you can sleep high up off the dirt in the comfort of your Jeep. That leaves the rest of the tent space available for dry storage or room for more guests!
Best of all, it converts into a standalone tent when you don't have the luxury of taking your vehicle with you on a camping trip. This tent works well with many models of Jeep, not just Wranglers. Make sure you check compatibility with your vehicle below. 
Compatibility:
2014 – 2016 Jeep Cherokee
2006 – 2010 Jeep Commander
2007 – 2016 Jeep Compass
2005 – 2016 Jeep Grand Cherokee
2002 – 2012 Jeep Liberty
2007 – 2016 Jeep Patriot
2015 – 2016 Jeep Renegade
2001 – 2016 Jeep Wrangler
2009 – 2016 Jeep Wrangler Unlimited
Safford of Warrenton cost + installation:
$383.50
5. Specialty Light Bar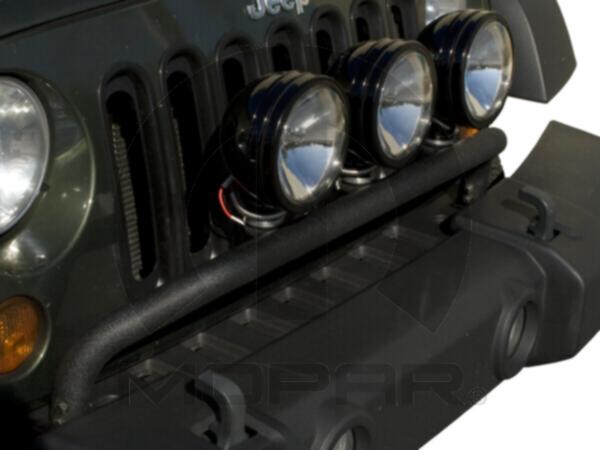 Ever felt like you needed a boost of extra light out on the trail, or driving home in the dark? Enter the Jeep specialty light bar for your Wrangler. Sporting three individual off-roading lamps that mount on to the bar itself, you'll be able to have an instant boost to your trail lighting when you need it. Not to mention it looks awesome.
The bar mounts into existing holes on your bumper, so you won't have to make any permanent changes to your vehicle. 
Compatibility:
2007 – 2016 Jeep Wrangler
2009 – 2016 Jeep Wrangler Unlimited
Safford of Warrenton cost + installation:
$183.55
6. Custom-Tailored Seat Covers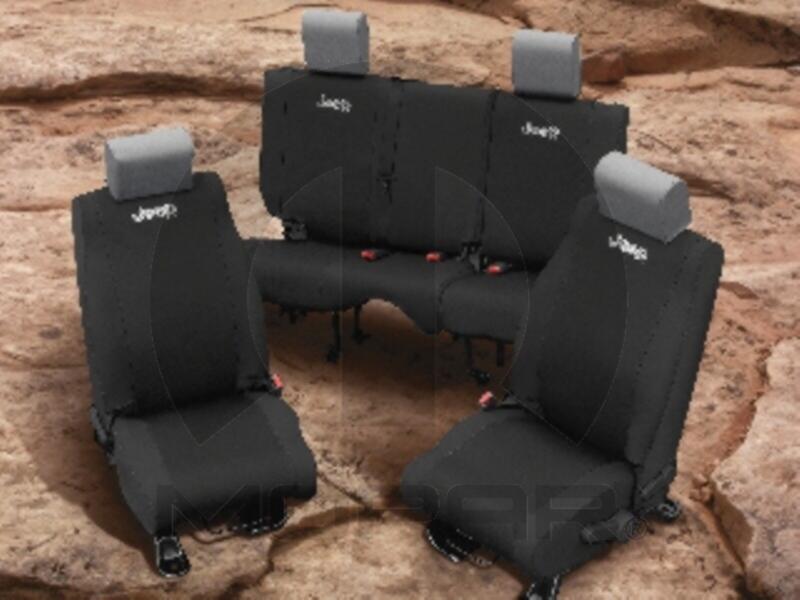 Just like the slush mats, you don't want the nicer parts of your vehicle getting ruined while out on the trail. A covering for any fabric components of your Jeep is simply an investment in your peace of mind. And we think that investing in a great set of seat covers can protect your upholstery without sacrificing comfort or visual appeal.
These seat covers feature a perfect fit for the models you buy for, meaning they'll look seamless with the rest of the vehicle, unlike cheaper alternatives. The fabric is tear-resistant yet comfortable, and comes off easily for a quick wash in your home washing machine. How simple! In the same way you purchase a case for your phone, why wouldn't you protect your seats? 
Compatibility:
2013 – 2016 Jeep Wrangler
Safford of Warrenton cost + installation:
$335.00
7. Get Your Jeep Lifted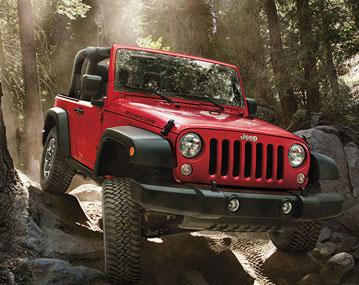 If you own a Jeep Wrangler and are interested in getting serious about trail riding, the next question you'll need to be ready to answer is, "Do I need a lift kit?" Maybe not at first, but eventually you're going to need extra height to help you tackle the big kid trails. When you're ready for it, why not see what Safford of Warrenton can do to help?
We offer full service Jeep lift kits. Just bring your Jeep by and we take care of the rest, with the experience and know-how that will give you the confidence to know your precious crawler is in safe hands. 
Those are just a few things you can invest in this summer to make for new adventures in your Jeep! Whether it's a mobile shelter from the elements, or coverings to make clean-up after dirty trail trips a breeze, there's always going to be another reason to mod your ride (and that's part of the fun, we think)!

Check out our full Jeep store
to see the pricing and options for everything listed above.