4 Common Car A/C Issues and How to Fix Them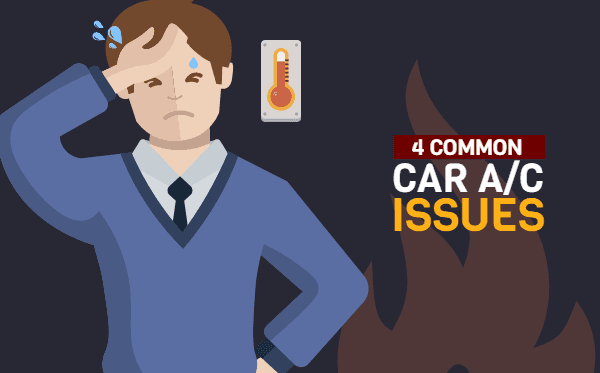 The single most important part of your vehicle in the summertime is the air conditioner. When the heat cranks up, your A/C provides a mobile oasis during all your vacation and travel adventures. So, what do you do when something's gone awry, and your air cooling buddy stops functioning?
The A/C system in any vehicle is a complicated and intricate organism. There are, however, a few common problems that make up the majority of issues afflicting an A/C unit. Our infographic covers the four most common problems you could experience with a car A/C unit, and how to fix them. From a never-ending stream of hot air to inconsistent temps or weak airflow, we can give you some direction in your hunt for a solution.
Our infographic below will guide you through a series of potential solutions to what's happening with your air conditioner so you can get back to chilling on the road. If the problem is above your ability or pay grade to solve, you can easily schedule a visit to our all-star service center and we'll take care of it for you.