3 Fun Fall Brewery Road Trips Near Warrenton, VA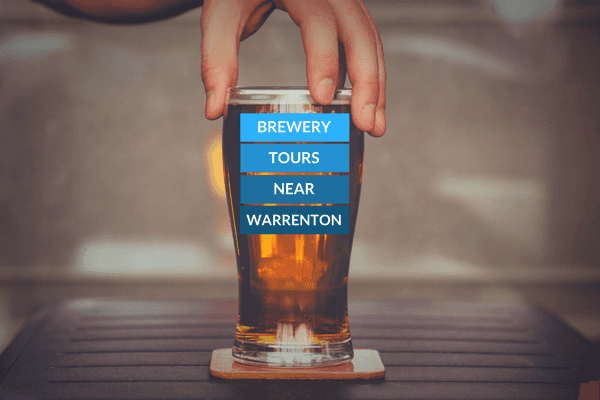 Fall has arrived in Warrenton, and October is an incredible month to celebrate one of America's favorite pastimes: beer. There are tons of delicious libations all across Virginia and the spirit of the commonwealth can be discovered in every sip.
Here at Safford of Warrenton, we are all about road tripping. Taking your Ram, Dodge, or Chrysler vehicle out for a fall cruise is one of life's greatest pleasures in Northern Virginia. We've compiled a few options for those looking to explore the beer culture in the area with a fun road trip. Whether you're looking to fill an afternoon, take an overnight trip, or spend the whole weekend out and about, we have three options to bring you closer to the true taste of Virginia.
When exploring the commonwealth and the incredible craft brews available, please remember to drink responsibly. The one thing more important to us than enjoying the fruits of the brewers of Virginia is making sure you partake in them responsibly. In 2016, there was a car accident every four minutes in Virginia. On average, two fatalities occur each day as a result of motor vehicle accidents. That's why any long trip on this list includes boarding for the night. Sit back, relax, and enjoy some brews safely.
NEAR: Old Bust Head Brewing Company | Afternoon Trip
Only a mere 9 miles from Warrenton's center, Old Bust Head Brewing Company is a city highlight! Use a convenient ride-sharing app, and drink with your pals in comfort in their beer garden or tap room. You can also catch a great dinner from local food trucks. "We also partner with local food trucks so our customers can always grab a meal with their beer and regularly host activities such as trivia night, open mic, live music, baby goats and more," Old Bust Head's Cara O'Neal said.
Speckled with large and inviting beer hall tables, the brewery is decked out with plenty of space to enjoy Old Bust Head's wide variety of beers. From seasonal specials to year-round standards, you're bound to find a perfect pairing from their selection for whatever mood you're in.

Old Bust Head Brewery Tour
If you want to take a peek inside the inner workings of the brewery, they offer extensive and regularly-scheduled public tours, which are a great way to experience the science and passion they put into their work. Each tour is scheduled for 5:00 p.m. Wednesday through Friday, and multiple times on the weekend (see their website for more details).
Along with the tour, you can purchase a tasting flight, and they also offer private tours for larger groups at a set rate. Old Bust Head is a Warrenton staple for beer, and they're a local business worth supporting, especially if you want a brewery experience without leaving town.
FAR: Hopkins Ordinary Bed & Breakfast + Aleworks | Overnight Trip
Hopkins Ordinary B&B has been a true gem of the commonwealth for over three years, offering a wide selection of their own specialty beers. Located in Sperryville, this brewery is only about 30 minutes west of Warrenton.
"We focus on true-to-style beers, always keeping a selection of six to 10 on tap," Sherri of Hopkins Ordinary said. "Folks can sit in our small tasting room where there are no strangers, see the operation from the bar, and strike up conversations with others if they would like. We also have a Biergarten under a large, old shady elm tree."
Sounds like a simply delightful spot to spend a night or two.

They're also true specialists when it comes to beer making, and they let their creativity shine in all their special, seasonal taps. "We focus on local and seasonal ingredients whenever possible," Sherri explained. "Some of the more unusual beers include the Sassy Fox Rye made with a sassafras-smoked rye and a summer Saison with cucumber, lemon thyme, and mint."
Hopkins Ordinary is the best place for a getaway with a loved one without venturing too far from Warrenton, where you can enjoy the local hiking, attractions, and of course, beer.
FARTHER: Richmond Brewery Tours | Overnight or Weekend Trip
At an hour and forty-five-minute drive south of Warrenton, Richmond Brewery Tours is the longest trek on the list. Make a weekend trip out of this one, as there's plenty to do in Richmond aside from a brewery tour.
Each tour consists of a trip to three of these hand-selected breweries in the city, and all ticket prices include a tasting tutorial, as well as sample beverages at each brewery. You won't leave this experience parched, so it's highly advised to ride-share from a hotel or room rental before you begin the tour.
While the priciest of all these options is nearly $70 a person, it's a one-of-a-kind experience to travel to three distinct breweries alongside an expert guide. Including the free beverages at each location, these tours are definitely worth experiencing if you're making your way down to RVA.
Be sure to book in advance, most tours fill up!
This fall, make some time to enjoy the weather, good times with friends, and the wonderful beer craftsmanship of Virginia. If you need a vehicle to tour the many wonders of the commonwealth, we'd love to show you all the new vehicles that we have to offer at our Warrenton dealership.